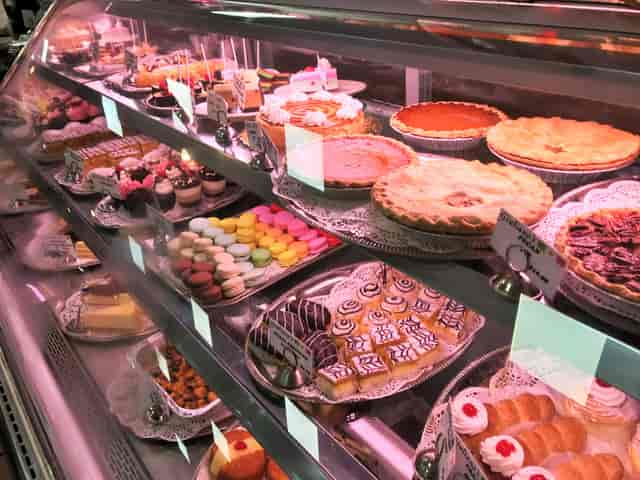 About Us
Our Story, Our Passion
Since 1975, Giuliano's has been bringing the old-world flavors of our parents and grandparents to Southern California. Starting off as a sandwich shop with locations through the South Bay, we have grown to represent the most authentic Italian delicatessen in Los Angeles. While staying true to our roots, we are ever-evolving to better serve the beach cities. Whether you are looking for a great dinner, a quick lunch, or catering for the office, our kitchens is yours. Peruse our stores for the widest selection of Italian groceries, deli meats and cheeses, fresh baked breads and pastries, and so much more…
Imported Italian Groceries
Giuliano's features the largest selection of pastas, deli meats & cheeses, olive oils, balsamic vinegars, cookies, wines, and much, much more… A true Italian deli, with South Bay style.
Italian Deli & Restaurant
While we are famous for our sandwiches, we also offer full service dining every evening. Our menu includes Italian classics, such as Lasagna, Chicken Parmigiana, and Ravioli. But if you still feel like a freshly prepared Torpedo or an amazing pizza, we have that as well. For our wine selection, we offer imported Italian house wines by the glass or you can pick any bottle off the cabinets. Let's not forget dessert, with fresh cannoli, tiramisu, and much more. We look forward to seeing you soon...
Take-out and Delivery
Our famous sandwiches, old-world entrees, quality pizzas, fresh salads, and delicious soups are available all-day. For an easy ordering experience, text GIULIANOS to 33733 and download our app. We also offer local delivery service through Doordash and Grubhub. Check out our menus on the "order online" page.
Catering
From family get-togethers to corporate luncheons, weddings to picnics, our staff is ready to make your event the talk of the town. Our catering menu offers appetizers, entrees, sandwich trays, desserts, and much more. Check out our catering menu for some great ideas